Eventfabriek is our preferred partner for audiovisual support, lighting and live entertainment. Their team of technical experts ensures sharp sound and ambient lights. Furthermore, Eventfabriek has its own pool with musical talents including DJs, cherry-picked with love.
From an energetic live band to a well-known soul singer, a saxophone player or a classical string quartet: the sky is the limit.
For further details about music and entertaintment please contact the A'DAM Events team.
The live band of the students of A'DAM Music School enriches an event with an idiosyncratic mix of pop music. With a performance you also contribute to equal opportunities for children and young people in Amsterdam to discover their talents, to develop themselves and to participate in society in a healthy way.

A'DAM Music School (AMS) is the cultural social organization established by A'DAM. The mission of AMS is to facilitate music education for talented children from disadvantaged families. In addition, AMS aims to reduce the stacking effects of poverty by supporting the children with music education.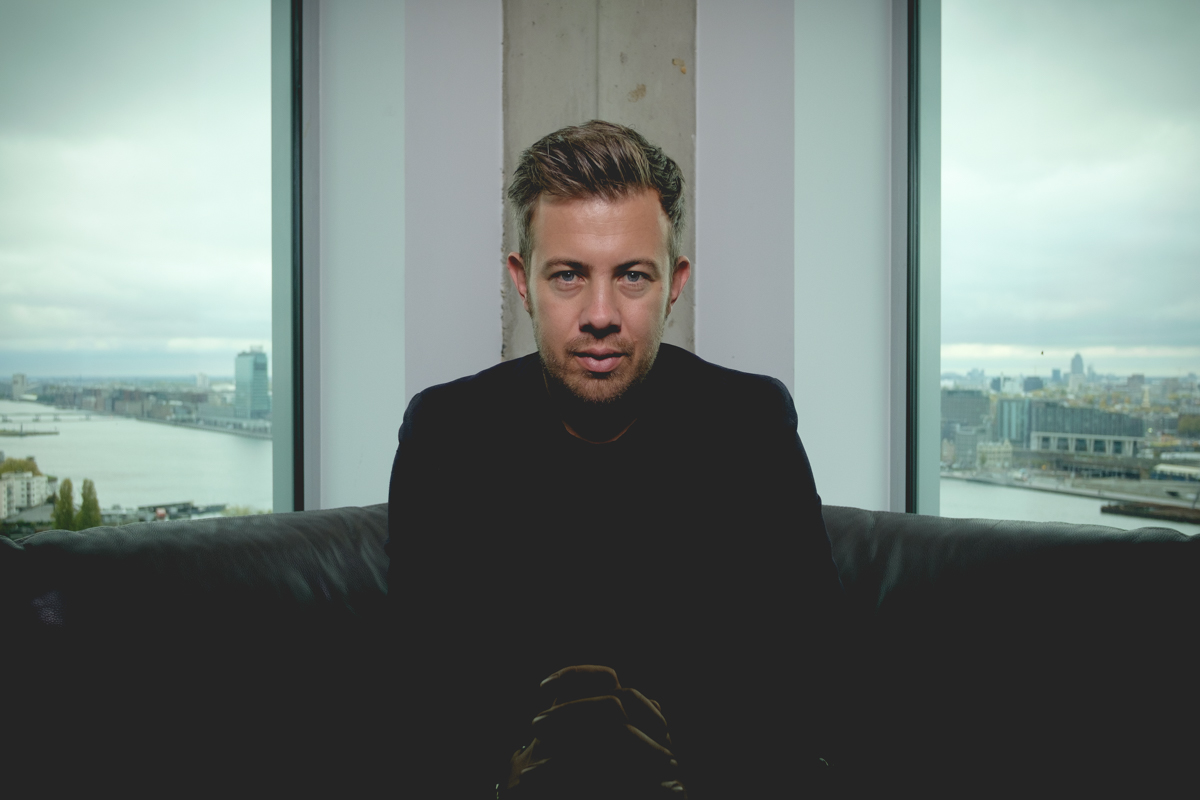 "Growing up in the huge music library from my dad helped mold who I am today. Every weekend we visited the music stores to listen to new releases, those moments together were the best. From the late 90s I noticed that the love for soul, jazz, funk and their corresponding groove were embodied in some pieces of house music, my love started."
Since 2002, Bas White has combined his passion for music, alongside playing music, in the Amsterdam entertainment scene. His rule is to never overdose on music. For him, the best thing in life is to share music to passionate and joyous people.
"Enjoy your music and make sure others do too."
When Dirk Schot was younger, he spent every free minute he had on making music or hanging out in one of Amsterdam's famous record shops. As a 16 year old, he started his DJ career in Volendam, driven by an enthusiasm that came from listening to Radio Decibel. After years of experience, Dirk now plays a wide range of music styles, including Groovy, Deep House, House, Disco and Nu-disco.
Besides that, Dirk also likes to include 80s, 90s, classics and Old Skool hits. In addition to being a DJ in the various popular Harbor Clubs, Dirk has played in Club Air, the A'DAM Tower, Loft, 5&33, W hotel, W lounge, Hotels van Oranje, Beachclub o, Supperclub, Panama, Hilton Hotel, The Oyster Club and Flamingo Casino. He also is an Ibiza regular.
Soul, R&B, bossa nova, afro beat, funk, acid jazz, disco, soulful house and everything in between. The Groove Supplier not only mixes different genres seamlessly, but also produces tracks. As a resident DJ of the former North Sea Jazz Club, he learned to feel different kinds of audiences (from jazz fans to funk freaks) and he expanded his music library enormously. The Amsterdam DJ is currently playing for events from Sublime FM, in bars, clubs and at festivals throughout the country.
Do you fancy some relaxes background tunes? Check! Closing a club night with nothing but dancable bangers? Check! Tasty background music with a drink? Check! With his catchy mix of known and unknown grooves, The Groove Supplier knows how to deliver in any setting.
"I don't care about genres or beats per minute, I play music with a groove in it!"
"Music is in my blood. I grew up in a musical family and from the moment I was a child I never stopped singing and performing ever since. Live performing is what I love the most. It is so important to make a connection with the audience, and when this happens, magic will be in the air."
You can book FAYE as a singer at your private dinner, party or any event you have in mind. It is also possible to book her in combination with a DJ or any live musician. FAYE's music style is a mix of soul, jazzy and R&B sound but she like to improvise on house music as well.
Trumpetist Thomas Wessels may be the founder and name giver of the quintet, but anyone who has ever seen a performance by TWQ knows that this group is a true collective. The members are perfectly attuned to each other and want the audience to enjoy this. Inspired by soul, disco & jazz, TWQ brings a varied mix of songs that fit the evening. One day TWQ brings tasteful listening music to the table, other days they make the crowd dance á la Studio 54!
The band was founded in 2012 at the Amsterdam Conservatory. TWQ consists of Britt Teeling (vocals), Thomas Wessels (trumpet), Thijmen Schoute (keys), Florean Kruijswijk Jansen (bass) and Rachid Rejaibi (drums). The common goal is always to make TWQ the well-lubricated music machine that you can count on at any party, wedding or other event.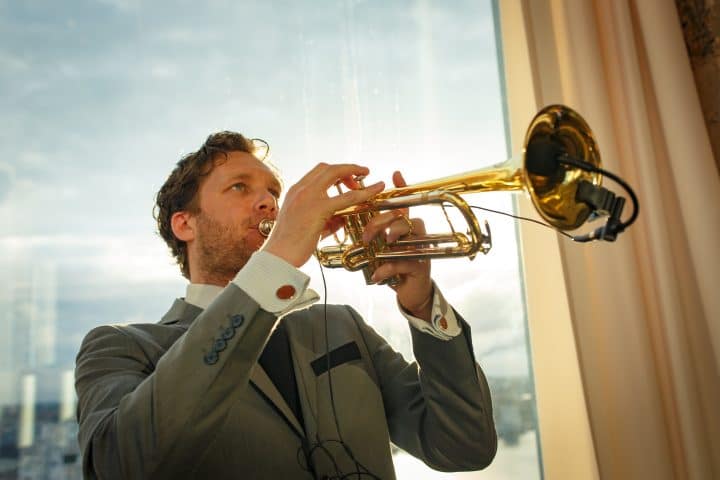 "Music is universal and transcends all forms of communication."
His love for the trumpet started at a young age. Thomas studied sound design at the Utrecht School of the Arts and Ethnomusicology at the University of Amsterdam. In the meantime, he has mastered many music styles including: reggae, funk, jazz, house, disco and soul.
He also regularly plays as a live musician alongside DJs at well-known locations throughout the Netherlands. Thomas is also A'DAM's regular trumpetist during various events, as a an additions to DJs, or as part of the new DJ & live formation Another Brick in Madam or the members' club. Getting the crowd on their feet is what gives him utter satisfaction. His strength is his enormous adaptability, playing with many different DJs, artists and bands. Thomas Wessels is the ideal musical addition to any occasion.
Rafael Pereira Limais a saxophonist, composer and teacher. He comes from Porto Alegre, the southernmost city in Brazil. At the age of 10, Rafael started playing the harmonica in the Baptist church and two years later he started playing the saxophone. At the age of 16 the Brazilian started playing the alto sax in the Meridian community Jazz Big Band and in the Far Away Places Jazz Combo in the United States. Rafael Pereira Lima has a bachelor's degree in classical saxophone and a master's degree in Jazz, performances that make him an ultimate flexible and beloved musician. His style is a combination of jazz and Brazilian music.

After many years touring in Brazil, Rafael flew to the Netherlands, making it possible for us to enjoy his talents too. Rafael has been playing with various DJs for more than 10 years. In New York he played in well-known clubs such as Zuma and Bagatelle and in the Netherlands he has performed with DJ & Music curator Bas White, at North Sea Jazz, Bimhuis and various other events and occasions.
"Music is everything and everything is everything"
Thijmen Schoute plays arranged music as well as improvisations on his piano and is always busy creating something new. Like no other, he can ensure that the music he plays does something with the audience. Thijmen Schoute started playing the piano at an early age, he discovered various styles of music including jazz, soul and classical.
Thijmen Schoute now plays in various bands, but he can also be booked for a solo performance.
Thijmen Schoute can make each song sound differently and knows how to adapt to a situation. Music is his passion and offers him the opportunity to bring out the best in him.